Working on teams and reaching an agreement on anything can be a challenge. Team Leaders and Managers set the tone for team-based decision-making. For decisions to be effective, a process must be known and shared. Below is a case study/ success story of coaching and consulting with a manager and a team to improve their decision-making and output as a team.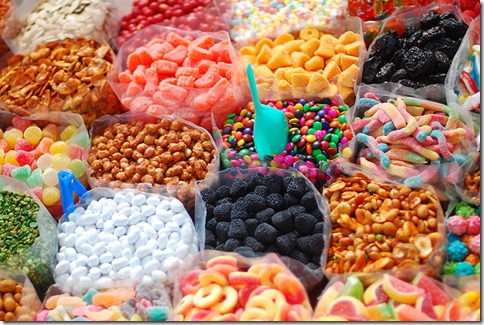 Overview
Amida, a director of Corporate Sales that I coached 1 on 1 to enhance managerial-leadership and improve the team's productivity, became so great about being clear about her team's decision style for different issues she makes a chart.
This allows the team to see which decisions she intends to make herself, which will be delegated, consultative, and who will be consulted, and need to be made by the group.
She uses the Selecting a Decision-Making Approach with the group and records each team member's preferences for that approach to a particular decision item.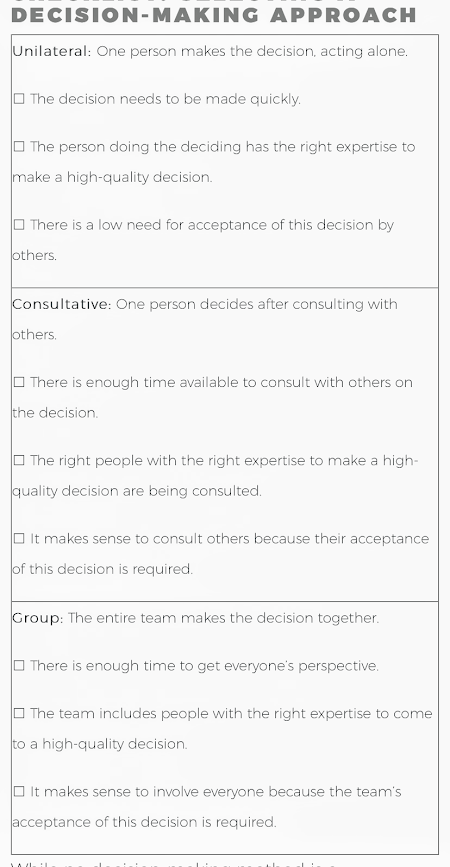 Team and Management Problem
Amida started this practice after difficult team meetings in which nothing seemed to be getting done. Finally, her team decided to enlighten her on why things were getting stalled and told her that she wasn't listening to them.
Amida was shocked.
She had always prided herself on listening carefully to the evidence provided before making a decision.
The problem was, Amida was making consultative decisions (listening to each argument, then making the decision herself) while the team thought they were making consensus decisions.
As a result, the team was confused about what had been decided vs. what was still under discussion. They began to get annoyed about what appeared to be Amida's authoritarian attitude.
Team and Management Intervention
After giving Amida feedback on her decision-making approach, the team went through the checklists for some pending and recent decisions.
As it turned out, a consultative style was appropriate for most decisions Amida was making. The team was happy to operate that way once the decision-making strategy was evident.
Team Results
Amida's approach allowed the team to reach an agreement faster on a critical decision and reinforced the importance of allowing time for those decisions that needed an actual consensus.
________________________________
Are you looking to improve your team management and decision-making?
Contact Mike Cardus or Call +1.716.629.3678