Christine and I (mainly Christine) are donating time and some amazing goodies to  The Buffalo-Tanzania Education Project;
Our objective is to increase educational opportunities for girls in this region through the design and development of a secondary school for girls and, eventually, a comprehensive educational campus. A key principle of this project is to empower the community within the Musoma area in a manner that will help to strengthen the health and vitality of the region.

Additional projects include a partnership with Buffalo Sunrise Rotary to construct a well/sanitation system; a partnership with Solar Liberty Foundation to introduce solar cookers to the women in the Kitenga Village; and a partnership with Association for Childhood Education International to build a pre-primary school at the educational campus site.

These projects will be accomplished through the mobilization of diverse programmatic resources around areas of need, enhancing opportunities for UB and the broader community to engage in a meaningful way.
Here is an image of the Whoopie Pies, that Create-Learning is donating. We hope you lend and show your support.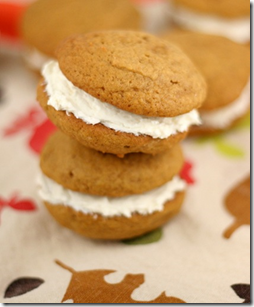 michael cardus is create-learning