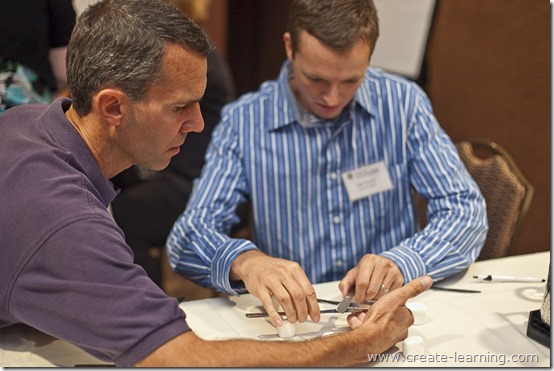 A couple of weeks ago, NPR posted a request for 'Bad Team Building Experiences' on their Facebook page.
I decided to send them a message.
"Saw on Facebook you are looking for stories of team building disasters.  I could offer a different perspective. I would be happy to talk and share more. I LOVE NPR! Team Building goes wrong for many reasons, and it can also go right with some understanding of what we are doing and how it points to the work that has to get done. I am a team-building guy and run a team-building company.
Team Building frustrates me – and I am often skeptical.
Happy to talk and share a possibly different perspective."
12 days later
I am watching the twins Elliott & Lillian + my mother-in-law Patricia are helping out. The phone rings, and when I answer, I hear, "Hello Mike, this is by Yuki Noguchi from NPR ."  In a fandom moment, my response was, "WOW, I'm an NPR fan. A little star stuck now."  … She explains that she is doing an article for Morning Edition on Team Building Activities gone bad and wants to know if I can share my professional opinion.
For a split second, I debated saying no. Being a part of an anti-team-building article can be tricky. But, I decide to respond to the questions.
She started recording, and we spoke for about 10-15 minutes.
Then I spent the rest of the day fretting about what I said, did I say it right, how I sounded… lost sleep over this interview.
On the morning of July 8, I wake up, and while I am shaving at 6:40 am, the story goes live!  It is a short piece of my voice, and Create-Learning & Michael Cardus are stated clearly + a picture of my clients the University at Rochester Simon School of Business Executive MBA program is featured on the articles page.
Many of the team-building activities in the article are bad & they are funny.  I would argue that most of them are bad managers trying hard to do what they think is right. Unfortunately, bad management can be tough to fix … and team building can be abused.