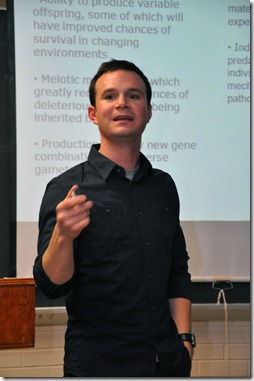 Yes that is what I want to travel and add value…I have successfully added value to many people, teams and organizations; Speaking to all sizes of groups (from as few as 2 to as many as 3,000) I get your group interacting and learning from one another. Taking your group through a journey of experience, philosophy, pragmatism, and fun. Blending love for team building, leadership, innovation and experiential learning, and your group moves beyond listening. They learn, experience, laugh, gain knowledge and behaviors to make themselves and their teams better.
For More Information…
Contact me…my fees are reasonable, I am happy to travel and people will thank you for the BEST Meeting, Conference or Event Ever!
Here is only a small sample of what people have said; You can see more testimonials here…
"Mike gave us the confidence to believe we would not have any bad experiences and would totally enjoy the day – and we did! Mike's intuition and insight to team dynamics had each of us profit from the day – individually and as a team. All of us experienced growth by the way he wrapped up each exercise relating our hands on experience to the mechanics of our office/team" – State Farm
"It was a pleasure spending the day with you during our team building exercises. To say the program that you put together for us had impact would be a huge understatement. This was by far the BEST team building experience that we have ever had. I learned so much more about my team and what we are capable of. We all leave this experience confident that we can accomplish anything we collectively set our minds to. I want to sincerely Thank You for all of your time, patience, direction, and teamwork." – Abbott Laboratories
"Michael Cardus is fabulous, full of energy and insight. His workshop made everything so much clearer to me, and empowered me to take full responsibility for my actions. He made me understand that I really have been on the right track all along, that what I think and what I feel and what I have to contribute is important. Thanks Michael for a great workshop!" – Annette From the Work-Life Jam Session Conference
"Mike, thanks for all your hard work during our recent staff development programs.  You were amazing as always!  I was so pleased that you were able to engage our entire group, keep them focused, laughing, while meeting  our needs and goals at the same time.  Thanks again!" Dr. Marsha Jackson Ph.D., Associate Vice President; Erie Community College
Respectfully;
Michael Cardus is Create-Learning