Joy Kuebler Landscape Architects(JKLA) is a team that Team Building & Leadership Facilitation Experts, like me dream of.
Smart & Talented people, who are creative, fun, really want to be there, and are part of the solution. Having the program at the Buffalo & Erie Botanical Gardens made the entire day such a success!
In case you can't tell these guys were awesome!
Taking a tour of the Gardens
Team Building outcomes;
Facilitation focus on getting to know others, communication and trust building discussions with the team. Developing skills in effective listening & communication. With the outcomes of;
• Creating a shared understanding and plan for future steps in JKLA
• People's awareness of the team and their own preferred style for communication and information sharing.
• A list of what each team member needs in order to accomplish great work and how the other team members may serve in that great work.
• A list of what the team, as a whole, needs to continue great work.
I2U2ME2WE Staff developed connections and shared backgrounds.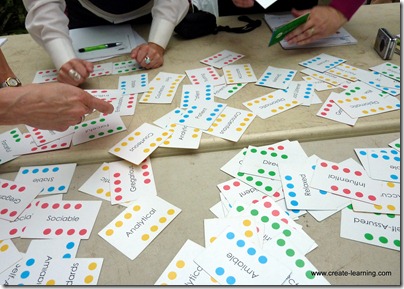 JKLA staff using DiSC Profile cards (each participant also took a DiSC profile prior to the program) to determine organizational present state and then to develop clear and distinct organizational future state. Determining how JKLA would operate, communicate, delegate, and collaborate with each other and the community.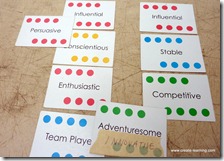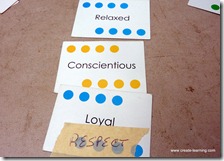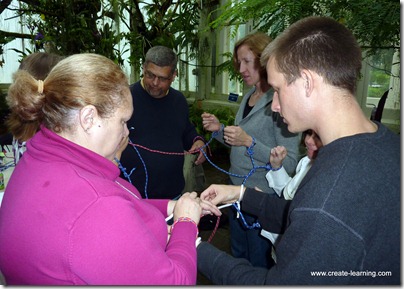 After lunch we ventured into level 2 infinite loops. With the focus of determining how the team functions under stress, and how willing they are to listen to dissenting views. The team found that one of their people had the answer, and starting sharing, then as the group progressed they stopped listening leading to failure.  We re-grouped and attempted the solution allowing the person who knew how to solve the challenge to lead, and the group was amazingly successful.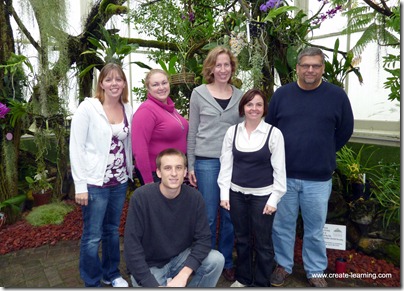 Group Photo.  to see more photos click here…
Testimonial
from Joy Kueblar Landscape Architects;
"Personalities and personal strengths are more critical in a small organization such as ours.  Mike enabled us to see the match between our our strengths and our organizational goals.  Mike's direction was never obvious but though his program we were able to get to a point of deep discussion about where our organization is today and where we wish to be in the future."
michael cardus is create-learning