Leadership Coaching & Development Case Study from the Exponent Leadership Process.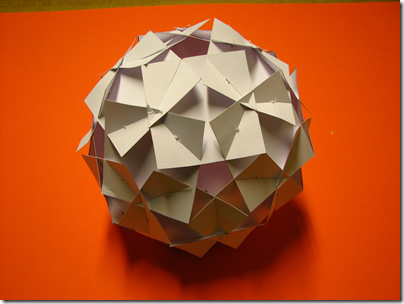 "I am finding it challenging aligning and getting the best out of my staff. My senior staff complains about these young kids not wanting to do anything, and the younger staff complains about how none on the senior staff want to hear their ideas." Managing Across Generations
Situation
At 56, Sharon was the Executive Director of an 800-person non-profit agency. She had started working for the agency when she was 18, and had been director for the last 10 years of her 38-year tenure.
I was contacted by Sharon, who told me, "I am finding it challenging aligning and getting the best out of my staff. My senior staff complains about these young kids not wanting to do anything, and the younger staff complains about how none on the senior staff want to hear their ideas."
Further discussion surfaced these issues:
Within 5-8 years the majority of the agency's management team would retire
Currently the agency has a dumbbell age effect, with Boomers and Generation-Y employees comprising the majority of their population
Many of the better and brighter younger staff are leaving the agency for other jobs
The agency, while successful, has grown stagnant; Sharon is not receiving new ideas nor innovations for the future
In further discussion and observations of several team meetings, it became apparent that the staff loved their work and cared deeply about those they served. Additionally, the talent for continued growth existed within the agency.
Intervention
I was contracted for 12 months to consult and coach Sharon using the Exponent Leadership Process.
As this was a non-profit agency with an active Board, I began by facilitating a team problem-solving workshop with them. At the end, the Board had a shared sense of the situation and a clear idea of what type of program they would be comfortable pursuing. I also observed team meetings, and conducted interviews with staff members and community partners.
The following agency-wide program was developed and implemented:
Collaboration Across Departments
The 5-person leadership team spent four months focused on collaboration. They created a unified theme under which the agency would operate, key objectives that aligned to the theme, and operational objectives for each department that would enhance the theme. They developed a measurement and feedback system which was used weekly to evaluate progress.
The Leadership University
Four key development competencies were established for every employee: setting goals, making decisions, planning, and time management. The Leadership University was created for various levels of staff, based upon their role requirements.
The Mentoring Program
The mentoring program was intended to create connection between generational staff. It focused on what they could learn from and teach each other about the agency and their work.
My key role in this was to coach Sharon and to serve as a content creator and expert for the areas mentioned above. The coaching relationship gave Sharon feedback and ideas from an outside perspective, as well as challenging and supporting her needs and expertise.
I also conducted workshops on effective mentoring and perceptual awareness of one's communication and behaviors. I further coached the people who were delegated the different pieces of this organizational re-structure.
Goal Setting and Time Span
Decision Making
Planning and Creating a Future
Communication
Team Problem Solving
Time Span and Hiring Talent
Bringing out the Best in People
Each person participating in the various initiatives was granted access to the private Exponent website. They completed the content sections and were required to write up a field assignment. The field assignment was to include what they did, how they did it, what they learned, and their specific applications for the future. In addition to posting their own field assignments, each person was required to review all the others' reports, commenting and questioning their results and application. This created a best practice and information sharing capacity within the organization.
Resolution
At the conclusion of the Exponent Coaching Relationship with Sharon:
Interviews and observations showed increased collaboration amongst the various departments and age groups of the agency. The younger staff felt heard and respected, the mature staff felt proud to share their experience and learn new techniques and ideas.
Sharon identified 5 possible candidates for succession for management staff that were approaching retirement. She partnered the potential staff with successful mentors and managers, to evaluate when they will have to capacity to fill the roles. The Leadership University Curriculum was completed, and the first class had begun.
Several new and innovative ideas were in the process of implementation, including a totally paperless office process, on-line intake and FAQs for people served by the agency, and new programs and agency offerings focusing on the vocational needs of their client population.
Sharon was feeling confident and had more time to be seen as a ambassador in the community. 360 feedback for Sharon stated that she is calmer and more focused than ever. Younger staff members want to stay with the agency because they admire her, feel relevant and feel they have a future with the agency.
People join companies, and leave managers…Be the reason people stay with your company; Click to be that person
michael cardus is create-learning
image by by fdecomite