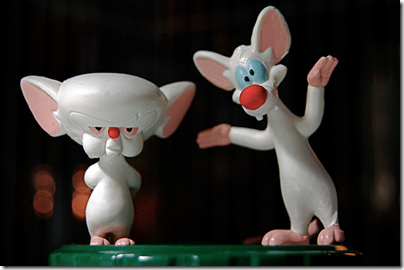 Sitting across a large conference room table  with Melissa a new banking manager, she asked. "Mike, for the last week the team has been coming to me and asking me questions that I feel they should now." I asked, "Melissa you think they should now what to-do? How can you tell this?" She said, "The questions are really banking 101."  My response, "They know what to think, do you know how they are thinking about the solutions?"
The what of our thinking comes from training, reading, experience and other methods of learning.
The how of our thinking is different. It is how you think about the what you are thinking about. For example you are driving a route that is familiar and you drive everyday. You fall into auto-pilot. Your what thinking focuses on speed, the road, the temperature, the tangible objects that involve driving this familiar route.
Then suddenly you hit a detour because of construction, what do you do? This is when your how thinking goes into action. With this detour can you think through alternative routes to get to your destination, can you solve this problem without freaking out.
Within work you are paid for your how thinking.
On to the inquiry:
How do you think about the what you are thinking?
Choose one project you are currently accountable for completing.
What are the tasks. What is the "what" you have to complete.
Thinking about the "what" you have to accomplish – how are you going to complete this "what"?
How do you know that is the best option?
If a problem occurs with this path of "how" … Think about the alternative "how's" to complete the project?
Can you handle multiple "how's" and combine them into better paths to complete your work?
As a manager one of you key responsibilities is to develop the how thinking of employees. The Exponent Leadership Process, teaches you how to determine the "how thinking" of employees and yourself. Then the necessary steps to improve employees ability to make decisions and solve problems.
michael cardus is create-learning
image by JD Hancock