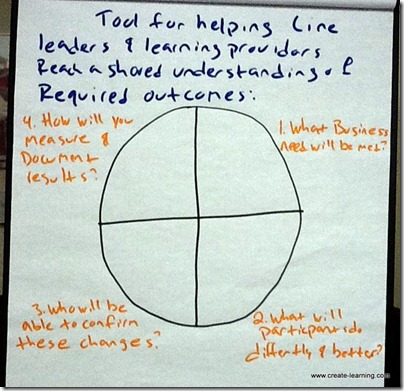 The above image was taken at a 2.5 day training of Lean Six Sigma Master Belt Belts' in Change Management, Project Management and Training Techniques.
It helps to work with the line leaders usually process holders to determine what the improvement through training, process improvement, etc… might be and how together we can measure the business case and the impact on performance.
On to the Inquiry:
How might we create a shared understanding of the required outcomes?
What business need will be met?
What will the participants do better  / differently?
Who will be able to confirm these changes?
How will you measure and document the results?
Ask the team and yourself these 4 questions, create a shared agreement and you will see enhanced results.
Please share your results and comments.