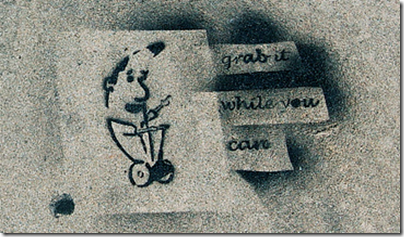 This has been a week of Success Spirals and Inward Spiraling Doom Loops; ever have those weeks?
Last week I attended the ASQ World Conference on Quality & Improvement, I was there representing ASQ Buffalo NY (which I serve on the board of as the Community Liaison) and Create-Learning. The conference took me out of my comfort zone and allowed me to truly walk the talk of "challenge of choice."
While at the conference I spent with Bruce Waltuck-Complexified and he introduced me to the ASQ Human Development & Leadership board chair Adil Dalal. Adil and I spoke and he mentioned that the Human Development & Leadership group is looking for people to join their board – so I expressed my interest.
Less than 7 days later I am the Education Chair of the ASQ Human Development & Leadership Group.
So this weeks inquiry; Opportunities tend to find those who are looking for them, and when an opportunity comes and you think that you will be able to grab it…then it goes away – how you are able to move on and stay positive is a challenge. Here are some things to think about;
Who are you measuring yourself too? Is that a realistic metric?
What opportunities have you had success with in the last week? month? quarter? 6 months? year? etc…
When in the past you missed an opportunity or it just did not work out-what was effective at making you feel better? How long did that take?
With the opportunity you feel was missed-can you find some small gain that was captured? (you can there are ALWAYS exceptions & variations)
In the past what worked for you to take the most advantage of opportunities?
How did you manage to capture those opportunities?
Once you started what did you do to continue momentum?
What opportunities are you seeing today?
Choose 1…what can you do to make it happen?
Once the opportunity is here; what will you be doing more of?
Please share your good news and opportunities grabbed this week in the comments section.
michael cardus is create-learning
image by cameronparkins