Had the joy of facilitating the professional staff from the University at Buffalo Campus Living for the 2nd year in a row!
Below are some images from the University at Buffalo NY Campus Living Staff's team building day, we were at Chestnut Ridge Park.
Objectives:
Have fun!
For all staff to get to know each other in an enjoyable atmosphere
Boundary Breaking – reinforcing the message that everyone's work is needed and valued. Plus developing a relationship between management and staff in order to bring out everyone's best work.
Team Building; in the sense of how the work gets done and how each person has to be accountable and have the necessary authority to complete their work, while understanding that a larger goal / process needs to be focused on by the team.
Skill development in planning, problem solving, innovation and decision making.
Here are some photos from the Team Building. To see all the teambuilding & leadership photos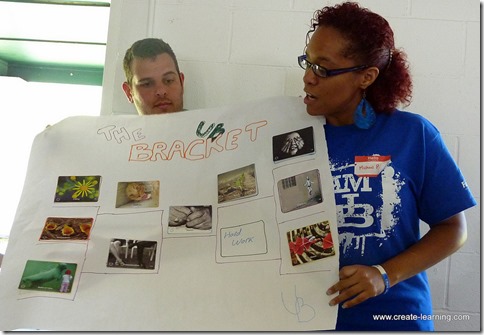 We had a great time! Thank you University at Buffalo Campus Living Professional Staff.
Are you looking for team building and leadership development?
Contact Mike or call 1.716.629.3678 to make your team and leadership better.
michael cardus is create-learning