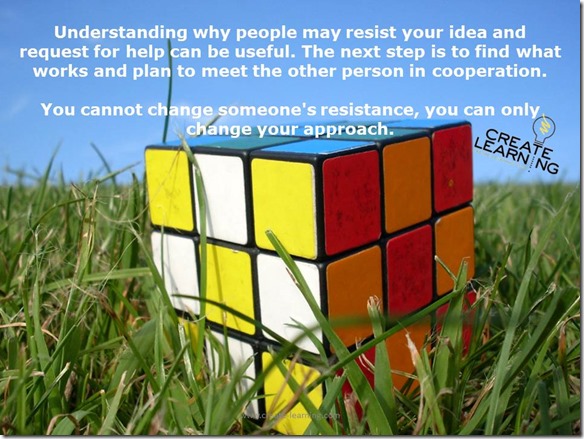 About 2 years ago I created 12 on-line Team Building & Development sessions for a company. We called it 'Helping Teams Work'. It was meant to be short, less than 5 minutes, & give 1 concrete action step people can apply to their work on teams…
They liked it & I enjoyed trying to make content that did not require me to be present.
Below is the 11th of 12 'Helping Teams Work' content sections.
Identifying Reasons People May Resist Your Team Work
How Teams Work Identifying reasons people may resist your project from Michael Cardus
Identifying Reasons People May Resist Your Team Work
Example of Resistance and Reason
Resistance Behavior: Note – Attaching & Avoiding are from Video 10
During root-cause analysis, a process owner disputes the validity of the data, claiming that you collected the wrong information because you don't know what you are doing (attacking) or that it was an unusual month so the data is meaningless (avoiding).
A Possible Reason For The Behavior
The root cause is something the process owner now realizes he should have addressed long ago, and he fears that acknowledging it now might make him appear incompetent. Since he cannot admit this, he instead attacks you or looks for ways to avoid the issue.
A Warning
If you really don't know what you're doing or the data really is from a non- representative month, then this may be common sense rather than resistance!
What do you think?
How do you work to better understand resistance and make progress when help is needed to accomplish your team work?