I am really excited and proud to be offering this Design & Innovation thinking series of workshop through Canisius Colleges' Center for Professional Development.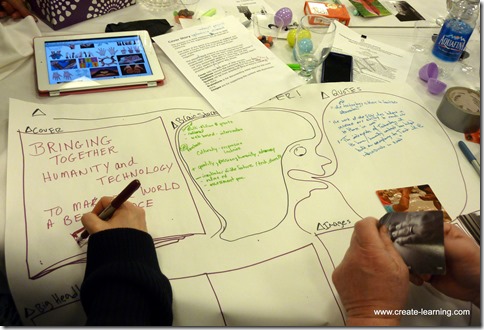 How to Think Differently to Drive Results
A highly interactive skills course transferring creative ideas into innovative practices
"How to Think Differently to Drive Results" is a four-day program that provides participants with a toolbox of methods and skills for creativity and innovation that are instantly transferable to their work.
Using a mixture of inventive problem solving, creative problem solving and brain-based leadership models, participants will find solutions to existing organizational situations that change how they think about a particular product/service and organizational processes.
Speakers and organizations involved:
Creating a connection between the community, your company and the people in the process is essential when trying to foster an environment for creativity.  The Western New York region has a strong innovation background and many talented people who are poised to take your company and themselves to new levels of innovation.  That's why we've teamed up with two of Western New York's leading innovation idea creators to provide a unique and interactive learning experience where,
Participants will spend 2 out of the 4 days at an onsite location in Western New York where innovation and creativity is happening in real-time.
This lead by example approach will give participants an opportunity to hear from and ask questions with some of the area's innovative thought leaders.

I learned, through group interactive exercises, specific tools that I can use to tackle any problem solving challenge that calls for a little creativity. I left the seminar and immediately applied one of the solutions from an exercise. This saved me countless hours and frustration, while solving a challenge that has been holding up my strategic planning for the upcoming fiscal year. I highly recommend attending Mike's seminars.
Ian McCabe, Sales Manager – Buffalo Exterminating
The Thinking Differently – Enabling Innovation workshop was an excellent combination of information presentation and a set of exercises that helped make the presentation content come alive. It was a very good use of my time.
John Chmarney, President – Lancaster Area Chamber of Commerce
__________________________________________
__________________________________________
michael cardus is create-learning