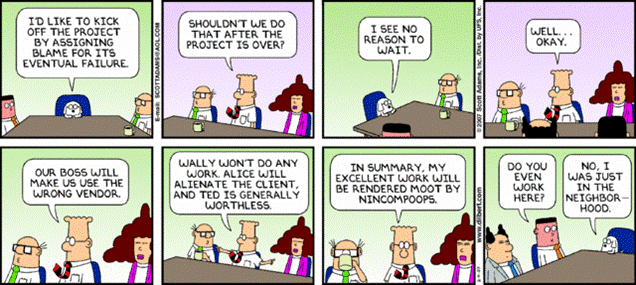 One project manager was tasked with reducing new patient admittance approval process time from over a month to 24 hours.
She knew the work was possible because several competitors were already admitting newly qualified patients within 24 hours, and other divisions of her organization were close to meeting that goal. Before the first meeting, she assembled and organized all the best practices she could find.
The team she had been assigned was made up of representatives from nursing, clinical care, admin, and payment processing, so at the first meeting, she assigned the implementation of each best practice to an appropriate team member.
The team members seemed cooperative, and nobody objected to their assignment, so the Project Manager was surprised that little or no progress had been made by the time the team met again. That pattern continued over the next few meetings.
She decided to suspend the project meeting and discuss why things were not going so well. The team members were quiet at first, but soon issues began to surface.
There had been no written charter for the team, so team members weren't sure if they were supposed to help design the new process with the Project Manager or do what they were told.
Some of them had never met her and weren't sure what kind of power she had in the organization.
All the team members knew that the biggest delays in the new patient admittance approval process came because the people sending the patients didn't always get all the documentation upfront. Yet, there was nobody from the places that sent the patients on the team.
A few members admitted that they feared they would be eliminating their jobs if they improved the process.
The Project Manager asked the project sponsor to step into the meeting, and together they drafted a team charter that outlined the benefits for all in improving approval time. The sponsor reassured the team that there was plenty of volume in new patients and that everyone was still needed while some jobs might change. Representatives from some patient referral agencies and Quality Improvement and IT were added to the team.
The team eventually reached its goal, but more than a month was lost because the team leader didn't take the time upfront to:
Frame the context of what everyone was doing in this project and how each person's skills were necessary
Purposely guide the team through the 7 Steps to High Performing Teams
Follow some of the suggestions in 'Having a successful opening team meeting.'
Tips for the initial team meeting