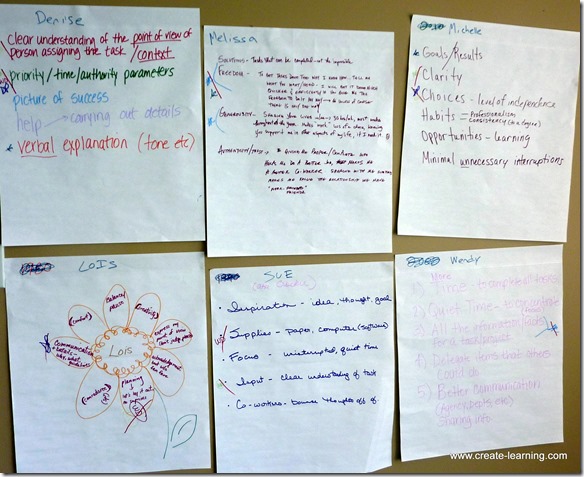 When working on an organization development process I like to meet 1 on 1 with as many people as possible. These meetings seek to understand 3 or 4 things:
Establish trust & understand what both of us are doing here.
Listen for consistent trends from multiple people.
Identify 1 or 2 clues or signs that we are making progress.
Learn the language of the organization.
Recently, in a meeting with 2 managers, a common discussion happened.
Manager B, "I've been a manager for over 20 years. This is not going to teach me anything. You would think that after being here this long I'm doing something right. When I became a manager they did not offer any training, I had to learn through hard work."
Me, "How would we recognize when our time is useful?"
Manager A, "For years we've been left alone to figure things out. It may be useful when we hear & try some of the stuff the book says. But I doubt it will change me at all."
After the meeting I wrote:
Leadership Development Is Not About You … It is about the organization and those you support and support you.
Much content about leadership development is very introspective. Focusing on the individual. Trying to create the  Übermensch through excessive self-discovery, assessments, journaling, therapy, emotional intelligence, etc… Believing if you can just know more about yourself you will become a mindful leader that others will openly follow.
What is wrong with leadership development being about the self?
It creates a Great-Man-Theory fallacy. The idea that a single great leader can change things.  This idea is devoid of the needed context to get the work done. This context is:
the organization as a whole
the tasks that people are asked to complete
the people who do the work.
Ignoring the complexity + interactivity of the workplace causes many companies to seek a single person to blame or praise. Also creating a culture of leadership development that is focused on building up a single person without building the team & those that interact with the work to be done.
What does leadership development with a focus on those that you support and support you look like?
The 7 Principles of Leadership Development