If your solution was a sting mixed with other strings and all you could see was the beginning of all the strings.

How would you recognize which string is your solution?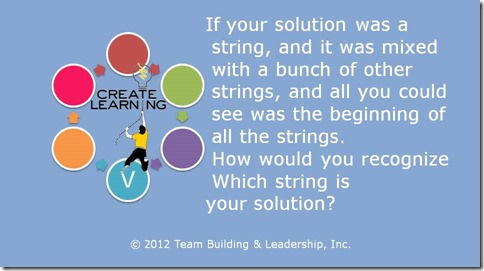 How will you recognize your solution when you see it?
When I ask this question and when it is selected from the SOLVED Method Cards I get weird looks. 
That is the point, finding a question that is meaningful and slightly different enough to shift your thoughts will allow new ideas and ideas you may not have acknowledged to come through.
Please, take some time and think about it…
What do you think?
Share your responses and practice being Solution-Focused.