Images from a Team Building program facilitated with Consumer Credit Counseling Services of Buffalo NY (CCCS)
Information about CCCS – We help individuals achieve financial self-sufficiency by organizing, controlling and managing their personal finances. Our collective mission is to provide services to consumers to help them achieve financial wellness through financial management counseling, financial education and when appropriate, debt reduction services through debt management plans.
The team building program is in conjunction with the Exponent Leadership Process that the Operations teams is involved in with me. The objectives of this meeting were;
To unveil the newly re-worked Mission : Vision : Values to the staff.
For the operations team to explain the process and necessary support needed from the staff for a successful implementation of the Mission : Vision : Values.
All team members to discuss and determine action steps for the future development of CCCS.
To have fun, and learn from each other.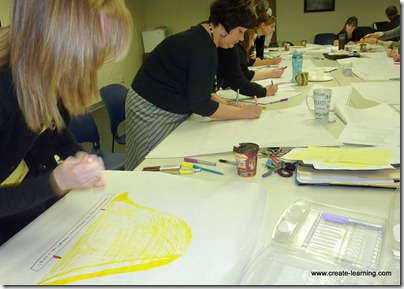 Team members involved in a Poster Session of Bright : Blurry : Blind. Where each person created a visual representation that is self-explanatory for 3 areas of focus and needed focus within CCCS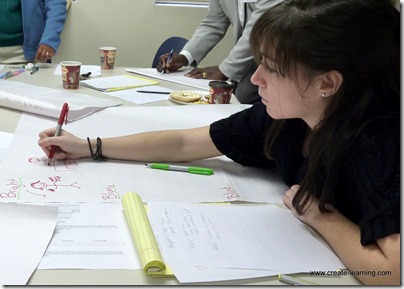 By having individuals visually represent areas of focus and needed focus for the agency a shared understanding, similarities and patterns emerge. Additionally with CCCS I purposely chose a more picture and Creative Type process.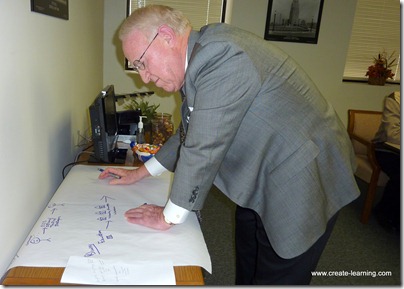 Like many organizations creating a format for people on various levels of Managerial Leadership and experience is necessary for the continued success of the agency.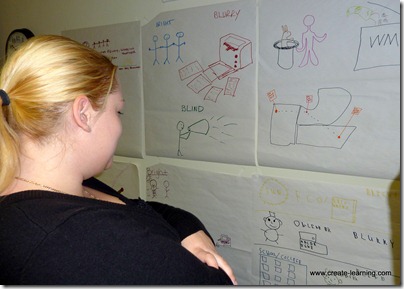 Once the Bright : Blurry : Blind Personal Poster Session was complete, they were hung on the walls. Everyone was invited to take a Gallery Walk and view the works.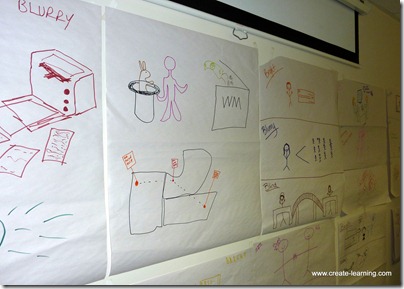 Following the Gallery Walk and some small discussion, the team was facilitated in an action steps and goal setting process to achieve the areas of focus in the posters.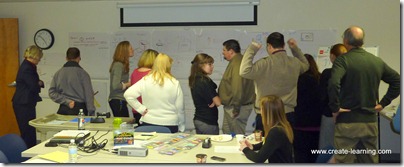 Thank you Consumer Credit Counseling Services!
michael cardus is create-learning