Follow-up is a mantra amongst Team, Management, and Leadership Development everywhere.
While we all talk about how important it is, many of us don't do it.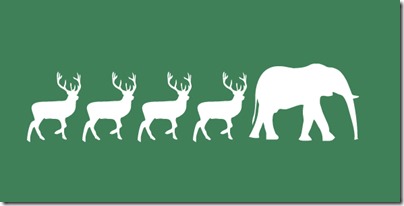 We confuse following-up with negative terms of management – Micro-Managing; NOT trusting people; Causing people to be Other-Directed; Dis-Engagement…
The stories we tell ourselves about follow-up are lies we believe.
Follow-up shows that the task is important and allows the manager to predict better the workflow and longer goals that keep the company and team working.
You need to know if people are doing what they are supposed to be doing and, if they are not, what you can do about it.
Two Reasons for Follow-Up
1. People are doing what they are supposed to be doing; the purpose of follow-up is to maintain performance by:
Providing feedback
Reinforcing good performance (talk to them and let them know that their good work is noticed)
2. People are not doing what they are supposed to be doing; the purpose of follow-up is to improve performance by asking, "How can I help?"
Giving feedback and providing clarity on the goal.
Find out why it's happening.
Removing obstacles
Letting them know priorities
Removing negative consequences for good performance
Removing positive consequences for poor performance
Working around personal problems
Teaching them what you thought they knew but didn't
Delivering negative consequences for poor performance.
– The above is from Ferdinand Fournies 'Coaching for Improved Work Performance'
Follow-up is meant to get to the person before the problem gets too far out of control, and you find out last minute that the work will be late, below quality, or over budget.
It can also serve as an opportunity to offering coaching and feedback while informing you of skills and limits.
What is vital about follow-up? In what ways do you find following up useful? How often do you follow up on delegated tasks?