There are always going to be problems when working with teams.
Problems DON'T equal solutions. Solutions Equal Solutions
In all team building workshops we work to identify where the team is, what is working, and 2 or 3 solution ideas to move the team forward.
Below is a series of questions. That lead to next steps and building the team.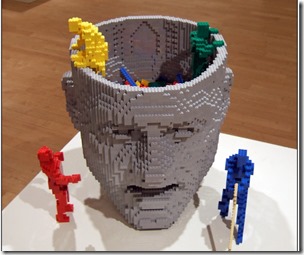 Choose one project (preferable that involves a team you are leading or involved in) that is new or stuck or that could just use some improvement.
Define the purpose of having this team together – 'why are we here?'
Think of what a successful outcome would look like: where would the team / you be physically, financially, in terms of reputation, benefit to the community, benefit to the staff, or whatever is appropriate?
Brainstorm some potential next steps to achieve the successful outcome.
Organize your ideas for next steps into steps you can control and influence from least to most impact.
Decide which small-step you are going to take.
Do it, observe what happens.
Ask the team and yourself what was useful about that small-step, what did we learn?
Repeat
image http://www.flickr.com/photos/tonythemisfit/4031168186/