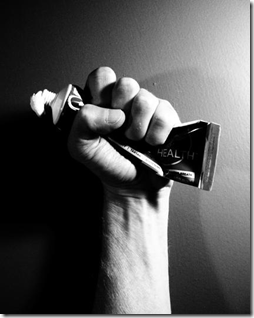 Time and time again people within the team are promoted up the hierarchy before they are ready. They are promoted with the belief that "they have potential" or "they are smart and will mature into the position" or "she has been here so long, and no-one knows this department as well as her, she will figure it out" plus many other nonsensical reasons.
Why do you still continue to believe this? The system is broken…and it is your responsibility to fix it.
When the Going Gets Tough The Tough Default To Their Level Of Competence
Once you promote a person beyond their skills, cognitive abilities, and their value + commitment for the position they will not only default to past levels of competence they will begin to become stressed. Once the stress increases maladaptive behaviors become present and the organization flounders.
Here are some symptoms of misaligned managerial leadership with the improper level of capability;
Manager Complains about subordinates
Manager actively pushes out competent subordinates
Subordinates actively seek transfers from the division
Manager hires subordinates that also lack the proper capability for the roles
Manager is excessively over controlling – micro-managing
Manager fails to set an adequately broad context for subordinates to work
Manager sets increasingly constraining policies and regulations in order to gain control
Noticeable deterioration of leadership qualities as compared with effective leadership in the previous role
Managers personality has noticeably changed
How can this be avoided?
When it is time to develop leaders and promote – ensure that who you promote has the skill, cognitive capacity, that their values + commitments align with the new role. This means that the role must be clarified and the scope of what is needed and the levels of capability to fill that position are clear and distinct.
Consider this promotion with more energy and thought then you would a major machine or capital improvement. You would never consider spending $200,000 on a machine without fully knowing;
The purpose of the machine
The scope of what you need the machine to accomplish
What the machine currently can accomplish
The potential Return on Investment of the machine
Calibration and abilities of the machine
What the machine can do RIGHT NOW
Possible upgrades and future add-ons
etc…
This is how promotions of management should also be viewed.
Find the person who is right, right now.
To learn more about this Managerial Leadership topic and many others, check out the Exponent Leadership Process. Focused on creating successful leaders and flourishing teams.
image by by accent on eclectic