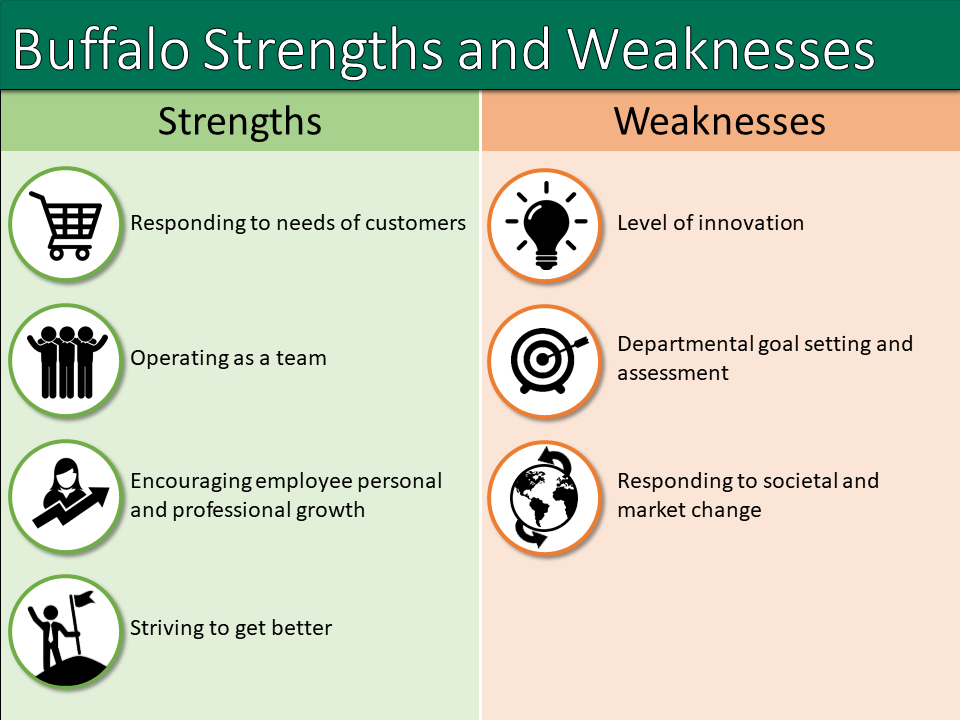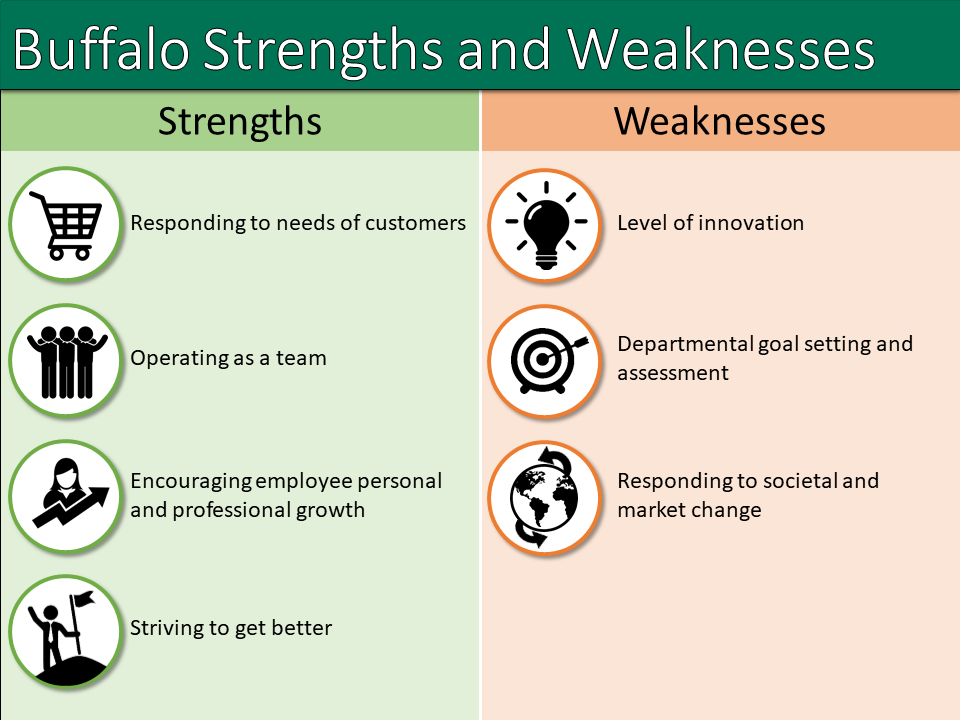 Buffalo, NY, CEOs are concerned about Innovation, goal setting, assessment, and societal and Market Change.
I recently attended the Buffalo Niagara Partnerships CEO's Speak event. The talk shared survey data from 427 business leaders in all sectors; the Siena College Research Institute did the survey.
An area of focus is the shifts or impacts of innovation and market change or the business leaders' increased complexity.
Business Strengths:
Responding to customer needs.
Employee development & opportunities for growth.
Striving to get better.
Business Weaknesses:
Level of innovation.
Departmental goal setting & assessment.
Responding to societal & market change.
Do you notice a pattern as you read the business strengths and weaknesses?
Business Strengths: mainly internal and can be seen or understood through clear and complicated thinking. 
Obvious – current best practices exist, and the CEOs can find or ask others how to improve. The ambiguity is limited to the process data and the understanding of the pieces that make the whole – optimize the pieces the whole will improve. 
Complicated – there exist subject-matter experts who have good practices, deep knowledge, and expertise in the control and how to affect these processes. The CEO can meet with these experts, and the experts can provide some clear processes to improve, i.e., most IT implementations, Six Sigma, Lean, or quality management. The staff does not understand the ambiguity, and an outside expert helps share their steps and processes. 
Business Weaknesses: mainly external and cannot be clearly seen or project-managed. Progress happens through complexity framing, looking for patterns, and innovation.
Complex – cause and effect are not obvious, and changes to one area will affect many other areas in unknown or unknowable ways. For sense to be made of progress, the CEO and organization have to look for patterns and attempt multiple safe-to-fail experiments while seeking what is working to amplify and not working to dampen.
How can a CEO or Leadership Team lessen or improve their weaknesses?
The first step is to pause and ask yourself or your team –
Based on our weaknesses, what approach may work better?
Are we aware of the known, unknown, and unknowables?
What patterns are we currently seeing?
How can we gather more patterns of employee or customer experience?
Below is a document I recently used with a leadership team focusing on innovation and building internal capacity to retain innovative employees while changing their services to respond to market demands.
Before the team completed the document, we worked through employee and customer experience data, mainly through an assessment that captures examples in story form. The people share their desire to remain innovative or purchase from this company.
With the Complex or Ordered Framework, the team:
Examined the sense-making assessment responses and categorized what better looks like into Complex or Obvious or Complicated domains.
From #1, they documented what better may look like and how the employees, customers, and leadership team would notice progress.
The team then responded to the Framework questions and agreed to determine areas to amplify and dampen within each domain and team project.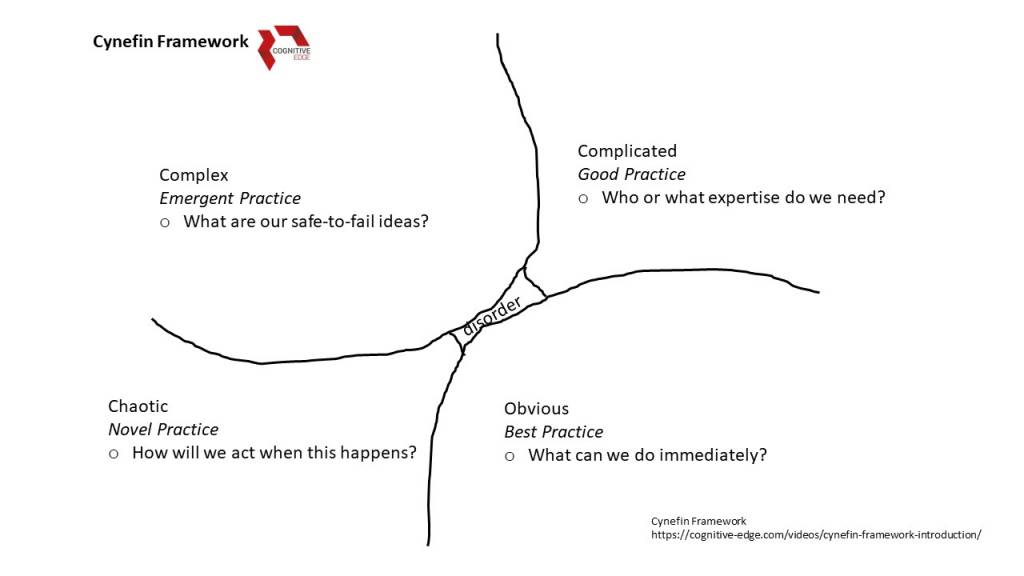 Accepting that not all challenges are complex or complicated is how you can progress on your company's weaknesses… Understanding that not all solutions look like a definite plan with cause and effect and identifying what you can better understand through patterns and what needs or can benefit from existing knowledge.
This way of sense-making through complicated, obvious, complex, or innovative frames within leadership, teams, and organizations I've written about before: