Consulting and Coaching a Management team, we created this 2 x 2 Goal (what-by-when) matrix.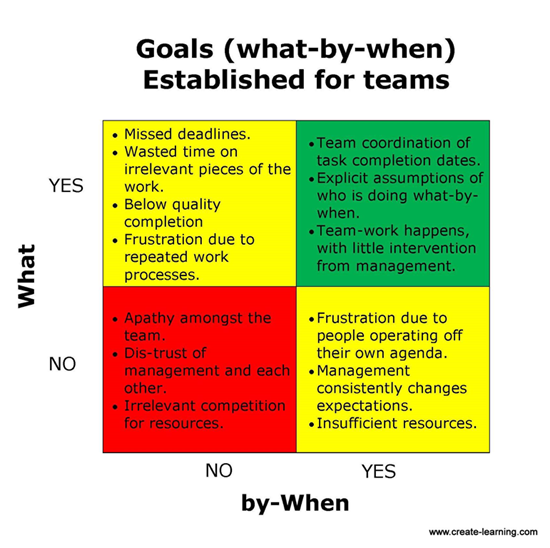 Try it yourself and with your team. Look at the 4 boxes of the 2 essential components of a Goal what-by-when.
Choose one goal
Identify where your team or you are on the what-by-when matrix
Determine what is needed right now for your team/ you to complete the task within quality and time specifications
What is successful about your progress on this goal?
When you are operating in the upper-right What-by-When is clear and distinct, how's your work different? What are you doing? How's your team work differently?
What is one step you can take to improve what you are already doing?