Consulting + developing an internal train-the-trainer process for the corporate learning and development team in a bank. We were developing a series of team-building initiatives for the senior executive teams that consist of tenured international managers.
As we moved from the team building activities to continually refine the processing, learning, and application, the question of 'how do we evaluate our own work?' was asked. This article came to mind.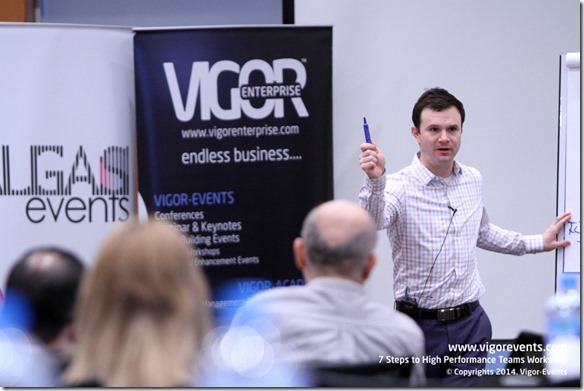 What is Work?
Ask 100 different people you will get 100 different answers.
As currently used, the term refers to three different things, all important, which need to be separated out from one another: That was tough WORK (my effort) doing my WORK (my tasks or assignments) they gave me to do at WORK (my place of work) today! (Jaques 1998)
In the context of consulting a corporate team-building process, you can see how facilitation being "work" can be identified in at least three different ways.
Your effort…today, I worked really hard facilitating that group.
Your tasks or assignments…I worked all day facilitating team development with a corporate group, and we had amazing breakthroughs.
Your place of work…today I am working in conference room B.
With an unclear foundation of work, facilitators operate off the culture, norms, and expectations (whether implicit or explicit) of the organization they are working with and their direct managers.
To build a shared understanding, work will be defined as;
Work (W): The exercise of discretion, judgment, and decision making, within limits, in carrying out tasks: Driven by values and bringing skilled knowledge into play (Jaques 1998).
Is that work?
Work is about using your judgment to make the best decision possible at that time, within defined and known limits to complete a task; this is your work.
Work is not a routinized process or activity that you have done 1000s of times…if that's work, then you're not adding value.
Is work Facilitation, is facilitation work?
Reading the definition of work from Elliott Jaques, it sounds like a great resource for facilitation. In Jennifer Stanchfield's "Tips & Tools…The Art of Experiential Facilitation" ;
Experiential Facilitation is an intentional approach to facilitation based on the idea that people learn and change more from the process of working through problems and finding solutions than from being given answers and solutions….(Stanchfield 2007).
Facilitation is Work…' intentional approach' is similar to 'exercise of judgment.' The idea of working through problems is parallel to bringing skilled knowledge into play.
Facilitation is your work…the steps taken to purposely exercise judgment in decisions of what to do and work through problems to find solutions, while driven by values (explicit or implicit) using the skills and capacity you have as a facilitator.
When you are with a group, and the activity is not going according to plan – what you do at that moment is facilitation.
When you are leading an initiative, and the expected outcomes are not happening – what you do at that moment is work.
When you are in a classroom and the lesson plans are taking on a life of their own, and the students are amazing you with their talent – how you facilitate, and the decisions you make are work.
What you do in the moment that requires you to make a decision that is based upon your mental processing, the process by which you take information, pick it over, play with it, analyze it, put it together, reorganize it, judge and reason with it, make conclusions, plans and decisions, and take action makes your work as a facilitator valuable.
How does a facilitator improve their work?
If facilitation is work and work is our ability to make decisions within limits based upon our mental processing. How can facilitators and managers of facilitators;
Determine current skills?
Improve current skills?
Determining current facilitation skills
We must turn our experiential lenses upon ourselves. To determine current levels of facilitation and mental processing for work, you must observe, question, and match facilitators to their highest level of complexity in work.
Think about this as matching the proper content to the activity or matching the proper tool to the need. If you are a manager of an experiential program, you know which facilitators have better work skills than others. Additionally, as facilitators, we need to stop and reflect upon our current work skills, listen to and take advice from those we admire and are wiser than us to improve our facilitation work. The greatest way to grow facilitation skills is for a manager (more experienced facilitator) to mentor and/or coach another facilitator.
Improving current facilitation skills
This must be the work of program managers…your work is facilitation and focused on the facilitators you manage. Too often, experiential program managers lose sight of their direct staff and focus on the program participants. This has to stop…as an experiential program manager, and your work is to add value to those who report to you, through judgment to make decisions within the limits you are given.
A primary value of a facilitator is to add value to those they interact with. Continually evaluating and ensuring that people are working within their capacity, knowledge, skill, and value to expand their comfort and use judgment to solve problems and offer value.
Facilitation is your work…and you deserve to improve the value offered through facilitation continually. Making decisions, using judgment can NEVER be replaced and taken from you.
Reference:
Stanchfield, Jennifer. (2007) Tips & Tools: The Art of Experiential Group Facilitation.
Jaques, Elliott. (1998) Requisite Organization: A Total System for Effective Managerial Leadership in the 21st Century.