With the end of the year approaching, this week is great to share some of my favorites of 2012.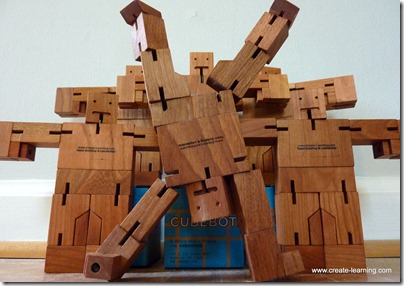 Here is the schedule it may change;
Favorite Team Building & Leadership Activities + Simulations 2012
Some of these were posted here. Some were leaked super secret to the Create-Learning Letter a mostly-monthly newsletter that has Organization Development, Team Building, Managerial-Leadership, Experiential Theory  application + articles + ideas.
Takes a fresh and creative approach to a common teambuilding activity. Each variation can be used as a stand alone, or can be sequenced into an experiential learning and team building program. These variations all focus on creating better teams that are able to work together to solve problems and innovate solutions.
When planning determining what we want to have happen and understanding the road-blocks are necessary. Developing knowledge plus skills to navigate the plan, allows us to choose focus points and what to eliminate.
If the trust was lost then it must have been there at some point, even a little bit. The people on the team know what that trust looked like. Perhaps they just need to be reminded of what they did to create that trust in the 1st place.
A visual progress chart of team project. The project-team uses post-it notes to write the tasks in succinct language. Then as the work goes from To-Do –> In Progress –> Complete they move the post-it notes as needed.
For participants to experience a C–Conscientious type culture. In this activity all people are asked to use their Conscientious behavior focusing on quality and accuracy. Getting things done right the first time.
What is working well with their team and what they would like to be better in 100 days. Phrasing the activity in 'present into the future' allows the team to create solutions and small steps for improvement.
Creating a space for team members to discuss what success will look like, how to get there and creating a deliberate plan to capture what went right, the team purposefully shares knowledge and skills when it can be best used – AT THE START.
In meetings people often know what others are going to say, this is stronger with long standing work relationships.
This can be helpful and also a hindrance.
Creating a shared language for team behaviors then exploring the system-that-drives those behaviors increases team effectiveness. DiSC Perception can be the catalyst to that team development.
Consulting & Coaching a Management team, we created this 4 x 4 Goal (what-by-when) matrix.
The majority of problems within teams and organizations comes from unclear goals. Once the Goals are agreed upon and known my preference is within a QQT/R format then developing the Roles and Procedures can happen.
Level 1 of the '8 Variations of Infinite Loops'. Focus on problem solving and development of resiliency in the face of challenge.
What an amazing year 2012 was! Looking forward to meeting and working with your team and leaders in 2013.

michael cardus is create-learning