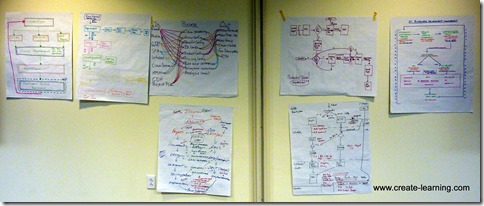 Consulting & Coaching a mid-size nonprofit agency that focused on people with developmental disabilities.
In the initial meeting with the Sr. Management they told me morale was a big problem, and they had data from an employee survey that supported their beliefs.
"People don't want to come to work anymore and due to significant cuts from federal and state programs everyone feels desperate, and the enthusiasm for the work is dropping."
I wasn't interested in working on morale. I knew that focusing on morale was not going to make anything or anybody's work better. The Sr. Management and employee teams agreed to wait to work on morale, and they still wanted to see improvement in their employee survey.
We focused efforts on two projects. We called these "Impact Projects":
Customer Satisfaction
Time for Patient Care
The customers of the agency were people that received full-time residential care, day habilitation program, community residence programs, the families that had their children and family members receiving services, and community stakeholders that were affected by the agencies presence.
The agency and I, did surveys, interviews and focus groups with their customers on learning what they thought and saw as the benefits and needs of the agency.
We identified and prioritized the customer complaints, what they enjoyed most, and customers' priorities (which types of services should take priority over others). We were happy to learn that many of the customers were very satisfied with the level of care and work that the agency provided.
The Time for Patient Care project studied how long it took from the time a patient need is identified until it was addressed and resolved, this was examined across several services offered. We identified all the stages of downtime, all necessary + unnecessary steps, and how much time each consumed. They, with "Impact Project Teams", designed sub-projects aimed at reducing the Time for Patient Care. For example, one project was designed to reduce time spent waiting for a job placement following the Job-Training program.
After eight weeks (with project management development & coaching) in these impact projects, we had another staff meeting. I asked, "Where are we on the morale problem?"  They laughed and responded,
"There is no morale problem. Morale and team-spirit are higher than before."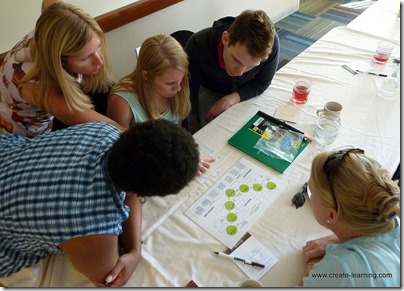 The original stated problem of morale was an observed behavior misattributed as the problem. We worked together to look at the system that was driving the behavior.
Starting with customers, who are the last point of contact in the system. Watching the time for Patient Care: which delays were unique (outliers or emergent) and which were a needed part of the current system. Knowing their work system and its variations moved them to focus on improving their work and doing more of what was already working while making needed changes. Because of this new knowledge of customers, systems,  and steps for improvement, the company and people made improvements on problems that existed for decades. This progress and shared purpose led to excitement, more growth, and pride in their work causing the morale problem to dissipate.