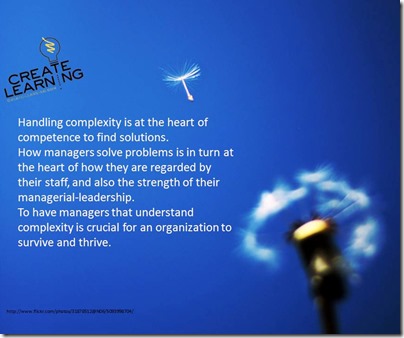 Recently received this wonderful testimonial from someone who went through the  Mastering Organizational Complexity Process:
"I have not attended a training or other class that has offered such a benefit since earning my masters in Leadership. Mike's mastery of knowledge and practical application of the content offers his students an invaluable learning experience. I continue to share what I have learned from Mike with my colleagues and we have all benefited immensely, and continue to do so. I highly recommend you connect with Mike, you will not be disappointed."

Kristin Rhodes, Coordinator of Leadership Development at CSDD
What is the Mastering Organizational Complexity Process?
The complexity and change of your work is increasing. You are constantly having to organize information available to you, and determine how to best use that information to make choices. This is a skill that can be developed and a process that can be implemented into your organization, team and leadership.