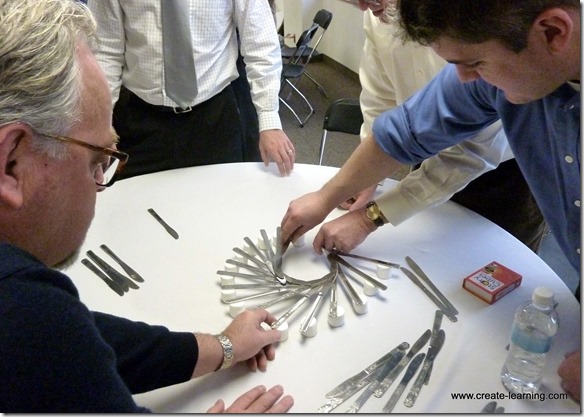 Most teams will have challenges. How they understand the obstacles & learn while working together is what separates high performance teams from average teams.
Not all problems can be or should be prevented
What should you do when your team encounters difficulties?
Return to the 7 Steps to High-Performance Teams model. Ask the team where they are; What evidence they have to support their progress; How they can move to the next step; What obstacles or challenges may impede progress.
Return to your Project Charter. Confirm that the team knows the Goals, Roles and Procedures.
Take time on a regular basis to assess how the team is doing, identify any issues, and make necessary adjustments.
Sometimes a Team Effectiveness Survey can help.
A survey I use has 13 questions and will supply an understanding of where each person on the team is, and where to focus clarifying steps to make progress.
Here's an example of 'Roles of Team Members' survey questions and format.
I believe that there should be more roles to fill than people on the team. This will allow for communication & needed cross-functional teamwork to happen.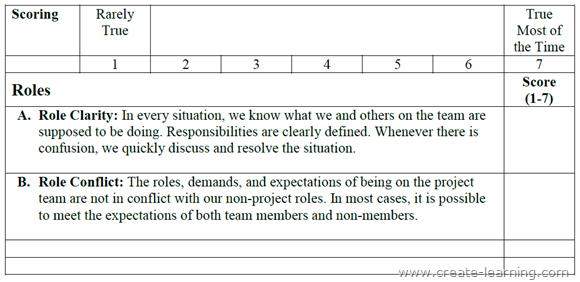 These 2 questions supply an understanding of how well each person and the team understands the roles that are needed to complete the goal & who may be best to fill these roles. Sharing a subjective metric on:
Role Clarity: In every situation, we know what we & others on the team are supposed to be doing. Responsibilities are clearly defined. Whenever there is confusion, we quickly discuss & resolve the situation.
Role Conflict: The role, demands, & expectations of being on the team are not in conflict with our non-project roles. In most cases, it is possible to meet expectations of both team members & non-members.
The Team Effectiveness Survey and questions serve the team to determine agreement and gaps that need to be addressed.
Having a process to evaluate where the team currently is and working together to make progress helps the team work and build the team while accomplishing shared goals.
What do you think?
Have you been on a team that just stopped getting its work done? What worked to get the team back on track? How can the questions about roles on teams be used to make your team better?