Within organizations the role of a Supervisor exists between the first line manager and the front line employees. This role is sometimes referred as  'Lead' or 'Crew Leader'.
The accountability and authority are different from that of a First Line manager. The supervisor offers assistance to the manager in situations where the work is broken into sections of shifts.
The supervisor is accountable for leadership and output of the shift / section they supervise.
The supervisors authority is less than that of a manager.  They can only recommend de-selection of team members; they can assign tasks within specified limits set by the manager; and have input not final say on personal effectiveness of staff.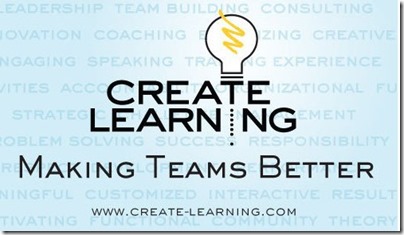 INTERESTED IN PURCHASING THIS TRAINING? CONTACT CREATE-LEARNING PHONE – 1.716.629.3678
Why it's important
Many times when promoted to a supervisor role the person is knowledgeable about the technical needs of the work BUT is lacking the skills in people management and the different 'tools' that are required for supervisory-leadership.
Turnover is killing your profitability and morale. If you have a department with high turnover usually the supervisor is the constant. Ask yourself; How much am I spending on bringing new people in and training them?; How much longer can I afford to let this continue? Did I prepare this supervisor to handle their role?
What is it
A supervisory-leadership development process, that focuses on supplying new and experienced supervisor with the tools they need to be effective in their role.
An active learning process that uses real examples and working situations to allow for transference of the tools to work in less time with greater impact.
Who is it for
People who are new to the supervisor role.
Experienced supervisors who are looking to enhance their tools and knowledge.
People you are considering for a supervisor role.
How long is this process
It is able to be adjusted. Recommended time frame three, six-hour modules. The modules are split with about three hours of classroom lessons and about three hours of simulations and real-work examples.
Optional 4 hours of 1 on 1 or group coaching and feedback offered to the Supervisors on application of the content and specific tips and tools to becoming a better supervisor.
What are the development modules? And What Are the Outcomes?
I. The Foundation of Team Leadership
Overview:
Teams that are high functioning and deliver consistently great results come from a purposeful process and method that includes both behaviors and tasks. These are aligned with goals, values and commitments that are discussed, coached, and evaluated throughout the life span of the team.
Outcomes:
Learn and apply a prescriptive model of team performance.
Through this model identify managerial-leadership skills needed to produce results.
Facilitative leadership of teams.
Effective prevention and intervention methods of maladaptive team member behaviors.
Steps to create "buy in" for the team projects from people who are outside the team.
Application of GRPI (Goals, Roles, Procedures, Interpersonal Relationships) model and necessary steps at each level
Application of GRPI to determine problems within the team, the ameliorate the problems and develop clear steps for progress
II. Systems-Drive-Behavior
Developing and understanding systemic roles and procedures for effective supervisory-leadership
Overview:
Within organizations and teams it would be great if we could just hire the best people and expect them to magically get along and complete their work on time, within budget and quality standards. This magic does not exist
Supervisors need to be able to understand the system-of–operations and develop context and delegation skills that can really add value to the work being done. This takes knowledge of goal setting, working from the business plan of their manager and their managers-manager then translating that into action and tasks for those they are accountable for.
If the supervisor has a known system then the team members can understand and also know the process for work, this will enable the entire organization to move together towards shared goals and values.
Outcomes:
Setting effective goals. Using a shared language of goal setting and delegation to team members.
Translating goals from your manager into goals for the supervisory team, into goals for the team members.
Effective steps for delegation of tasks and how to properly set the context of what to do by when to the team.
Planning and needed action steps for planning the goals.
Follow-up on goal setting and planning.
Evaluating and providing feedback from the supervisor to their manager on goals and planning steps
Evaluating and providing feedback from supervisor to team member on goals and planning steps
Defining communication channels and roles, that aligns with the goal.
III. Supervisory coaching and performance feedback
Overview:
Every employee is entitled to have a competent supervisor with the capability to bring value to their problem solving and decision making.
Part I Communication
All supervisory work is achieved through communication with others. There are multiple communication skills, the most valuable of which is active listening.
The relationship between effective communication and trust
Understanding and mastering a conversational model that builds the skill of active listening.
Part II Coaching Peak Performance
Effective coaching is assisting an individual to work at their full potential capability.
Understanding the four requirements for success
Measuring and testing capability
Identifying interest and passion
Understanding the two components of skill development
Developing repeated behaviors into habits
Part III Coaching Underperformance
Why is it that performance management is so difficult to address, let alone actually resolve?
Understanding the employee contract
Understanding the ground rules of the accountability conversation
Experience in conducting an accountability conversation designed to change misbehavior or improve underperformance
INTERESTED IN THIS TRAINING? CONTACT CREATE-LEARNING            PHONE–1.716.629.3678