I'll be facilitating a workshop for the Organization Development Network of Western New York.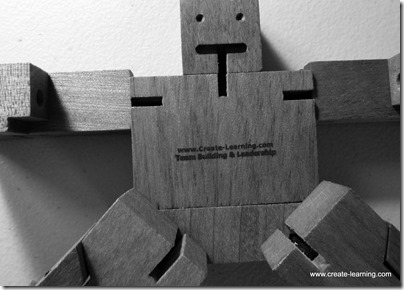 Games Organization Development People Play
Meeting Overview:
Organization development requires departments, teams and people to work together to define goals and what the solutions will look like once the goals are achieved. This requires effort from the people involved and you as the facilitator. This effort does not have to be you telling them what to do or them telling you what is wrong. The effort is finding exceptions to problems and determining how the team and person cooperate best – quickly finding what works and doing more of it.
Using activities is an interactive and engaging way to make things happen.
Using activities creates:
shared experience and language
metaphor for development
small signs of progress, that the team achieved themselves
successes and examples of 'what works'
models for organization development
greater personal ownership of the work and what it takes to achieve goals
To learn more details about Games Organization Development People Play: Using activities & simulations to turn serious problems into playful activities