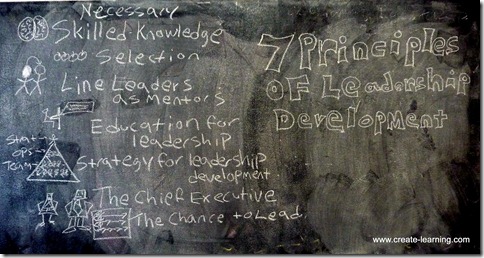 Creating an internal Leadership Development Program for a company that wants to develop about 110 high potential employees, some are managers and some will be managers or influential individual contributors.
They are looking for an organizational approach that can be embedded into their culture and performance support systems for these high potential employees.
Leadership: is that process in which one person sets the purpose or direction for one or more other persons, and gets then to move along together with him / her and with each other in that direction with competence and commitment. Jaques 1994
The 7 Principles of Leadership Development
The above 7 principles of Leadership Development have no specific order of importance.  All have to be in place and developed for the organization to be successful.
Interested in having a similar training and development process for your high potential employees?
Contact Mike  Call 1.716.629.3678