Spent time facilitating team building with the Gifford Foundation from Syracuse NY.

Through initiatives, grantmaking and neighborhood engagement the Gifford Foundation strengthens community assets in order to improve the quality of life for the residents of Central New York
Objectives and Outcomes
Open the 2 day meeting in a fun way to allow for the team to begin discussions of 'bigger vision' needs and ideas for the future of the foundation.
Develop 2 to 5 action items that can be implemented in this next year for improvement in the organization.
Develop focused areas of what we do well for our community and what we need to improve in our service offerings.
Following an opening discussion of why each of us are here, our roles in the meeting and what our minimum and maximum needs are from our time together, we started with I2U2ME2WE.
And moved ahead the group had me on a 90 minute time frame.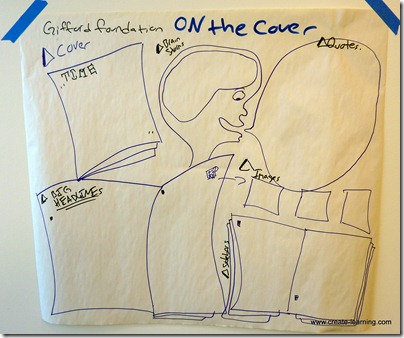 I decided that 'Cover Story' from GameStorming would be the best way to go.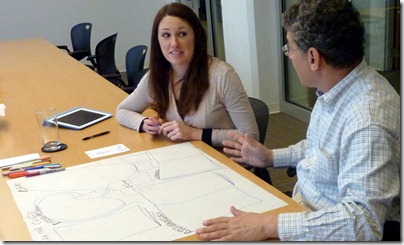 We broke into two groups and each had a 'Cover Story' template a bunch of markers and 30 minutes. Not sure why she is making that funny face 🙂 think I just caught her at an awkward response time.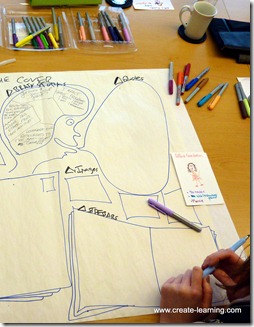 The object is to choose a time in the future when the group has been wildly successful, and imagine that there is international positive press about what the group has done. Encouraging people to 'think big' and envision their idealized future.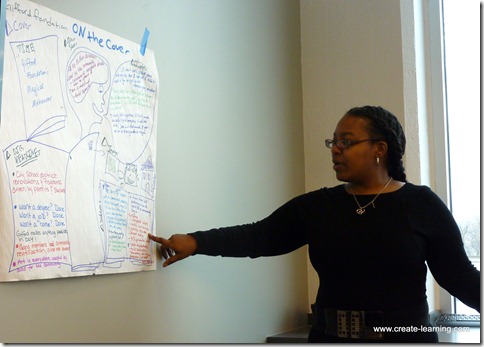 Even though it is mainly fictitious the idealized future creates ideas, small wins and shared hopes that can be translated into real action plans.
Following each team sharing, we had a great discussion about the meeting goals, and used the 'Cover Stories' as a reference point for the planning and development of future goals.
What do you think?
Could 'Cover Story' be useful with your team?