As you are going through change, there are the areas of the company and organization (IT, buildings, Policies, Physical space).
And there are also the areas of the people and your mental plus physical health needs and solutions (leadership, teams, change, mental-health).
SOLVEDcards solution-focused coaching to build on strengths while learning from challenges
I've been using the SOLVEDcards with virtual teams and through virtual coaching more and more often. I developed a SOLVEDcards Framework to increase the interactive nature of how we learn together. With this SOLVEDcards Framework, you and I, or your team, can work through hopes and problems together … moving from feeling stuck to seeing how you have resources, skills, and current-knowledge of what to do. 
What are your best hopes from our talking together?
In a video from Evan George, he masterfully dissects the words and how useful this opening question is to solution-focused discussions. And, as you (or your team) meet to look at the company's needs and the people's needs, we start by asking for hopes and begin to construct the shared hopes for the conversation.
SOLVEDcards to listen and respond, building trust
From the best hopes, we move to the SOLVEDcards, and you choose which question feels right. Through the SOLVEDcards framework, or a discussion with me or your team, we construct:
what is working well and you ought to notice
how things are better in different times or interactions
what you did to make things different or better
explore the details of the difference and recognize how you coped, improved, innovated, and made your hopes happen.
How will you recognize your hopes?
The SOLVEDcards affirm and build safety to recognize that you know what to do, and when you don't know you can find the support needed.
By ending with – How will you recognize your hopes? – you make the hopes and recognition of those hopes a little clearer, supporting your progress to increase those things that work, and decrease those things that are not working.
---
SOLVEDcards executive coaching through change and challenge
---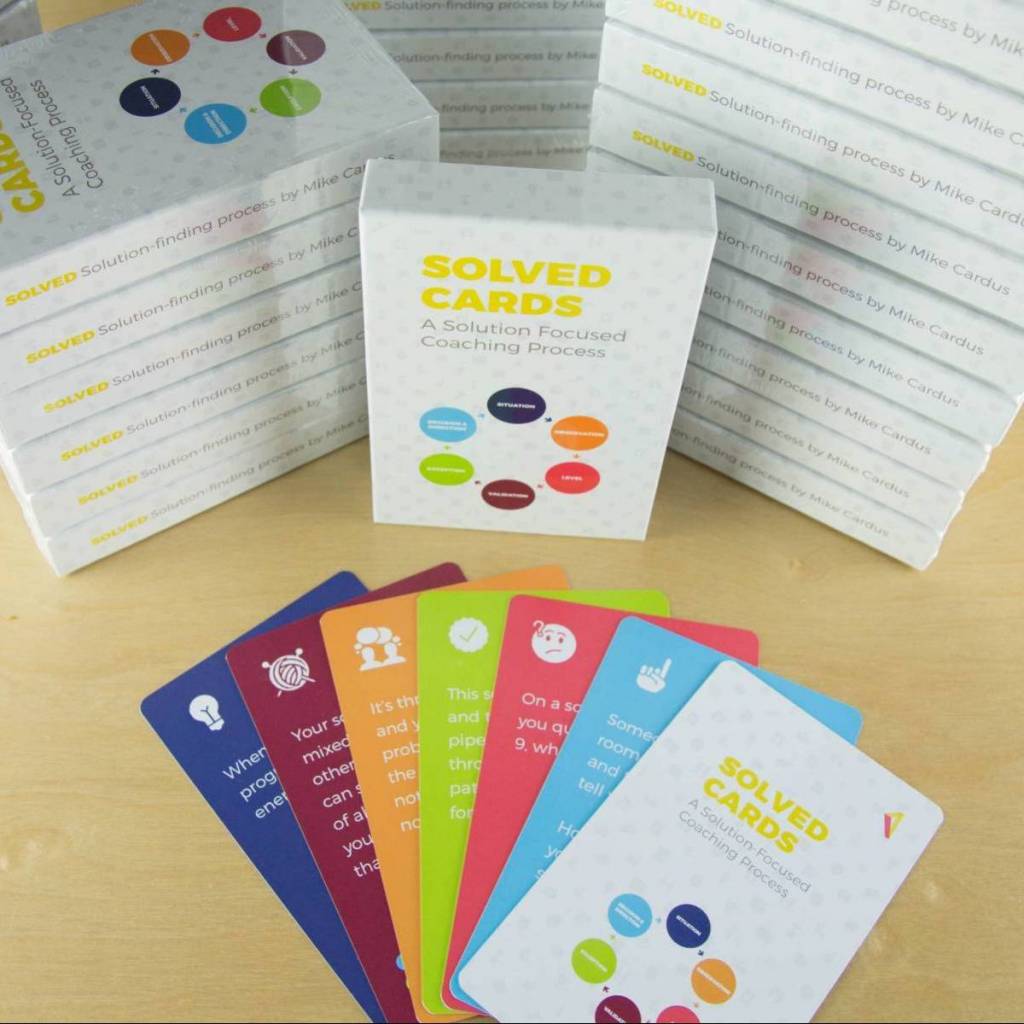 SOLVED CARDS
Make change happen with a problem-solving approach that's focused on solutions.