Mastering Organizational Complexity
The complexity and change of your work is increasing. You are constantly having to organize information available to you, and determine how to best use that information to make choices. This is a skill that can be developed and a process that can be implemented into your organization, team and leadership.
Contact Create-Learning 1.716.629.3678 today to Master Organizational Complexity.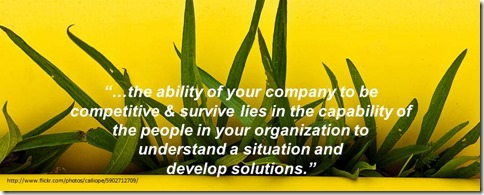 OVERVIEW
Senior level managers are challenged by the need to deal with some of the most complex issues in the organization requiring decision making and problem solving, even at times when the future is unclear or uncertain. Many aspects have to be considered such as Federal/State/Local politics, changing regulations, increasing or changing customer needs, vendor issues, overlapping systems with differing needs and priorities, as well as staff competencies and training needs. Very few leaders are trained to effectively handle managing change in times of organizational complexity. In order for the organization to thrive and last, long term plans must be made to address an often ambiguous future.
Learning Objectives
This advanced program will assist Managerial-Leaders in developing the skills needed to successfully master the management of organizational complexity including:
Utilize innovation and critical thinking;
Initiate management of organizational complexity that goes beyond strategic planning;
Make decisions and solve problems when faced with complexity, uncertainty and ambiguity;
Act to address current issues as well as those that will arise in two to five years;
Use evidence-based tools and strategies to navigate change and the increasing complexity that exists within organizations;
Understand that role competence requires that senior staff lead the organization through times of complexity, high levels of ambiguity, and change, and develop these abilities in middle management staff.
Gain competence in handling Information Complexity and Problem Complexity that will lead to greater success in achievement of long-term organizational goals and organizational innovations in services, processes and procedures;
Assess for subordinates and self, the Current-Actual-Level of Information and Problem Complexity;
Assess the organization's Current-Actual-Level of Information and Problem Complexity;
Increase quality completion of goals and task assignment, due to proper delegation in the proper way with the proper level of complexity and change;
Use specific tools and methods to coach and mentor subordinates to flourish into their potential and increase their own ability to handle complexity and change as this creates a strong succession plan for ensuring the future of the organization.