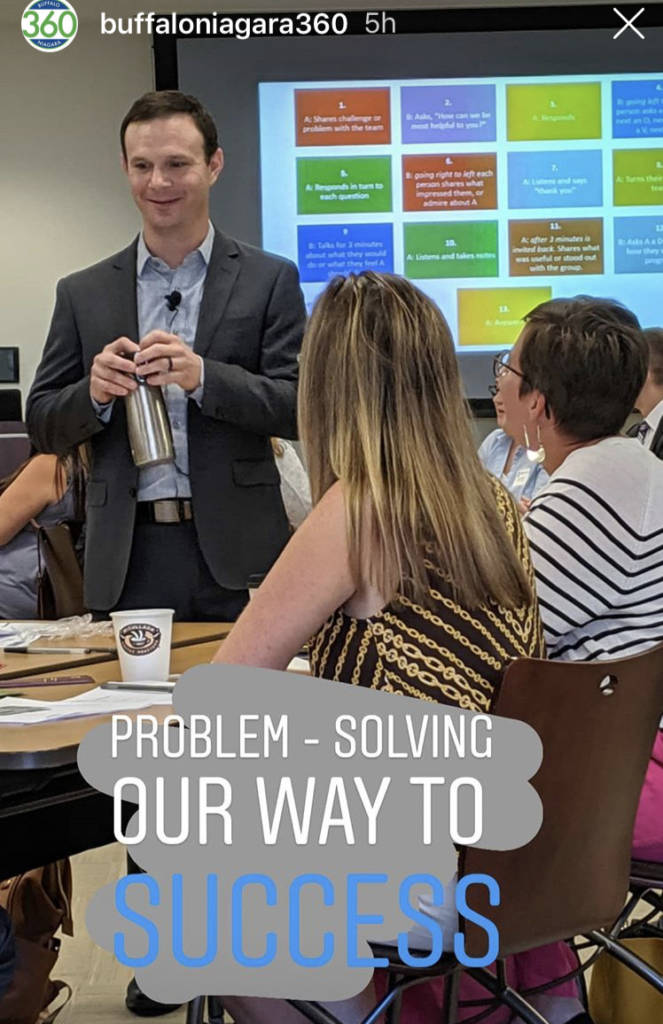 I had a great time with the Buffalo Niagara 360 group. We have almost 50 people in attendance to learn about solution-focused coaching and how to solve problems and make progress through questions.
Finding what works to solve problems and make progress through coaching
Description
Focusing on problems makes you an expert in what's wrong. To become an expert in what's right, you must be able to guide others toward progress. Join us and Mike Cardus, an organizational development expert and facilitator for our Executive Exchange program, for this interactive workshop. Find out how the solution-focused SOLVED coaching method will help you draw on the individual talents and abilities of your team members and find ways to develop a team sustainably and systematically.
You'll learn:
A research-based process to coach yourself and make progress through complex challenges
Strategies and tools for improving the performance of any team
An innovative, proven approach to managing complexity and change in teams
A coaching model that can be applied to organizations, teams, and individuals
How these methods have been applied in leading organizations across the world, including banks, military, manufacturing, retail, law enforcement, non-profit, and small businesses
Finding what works slides
Here are the slides from the talk.