Spent time with the Solution-Focused Consulting & Training North American Chapter in Toronto Ontario Canada.
It is a fun group of people who meet and talk and share about Solution-Focused coaching and finding what works.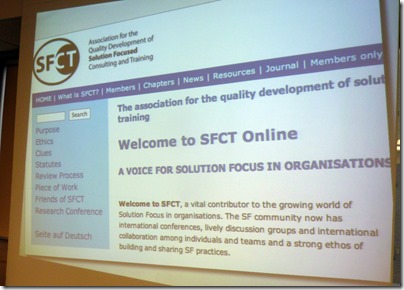 Opening the meeting with some 'About Us' talk.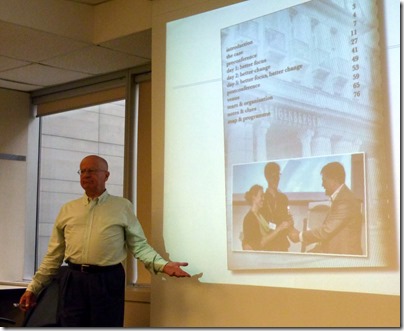 Alan Kay sharing highlights and lessons learned from a conference he attended in Germany.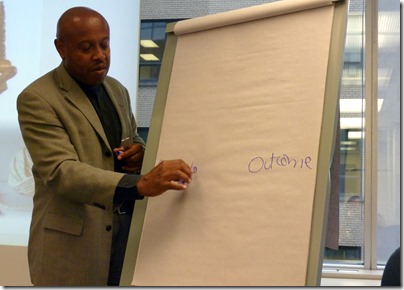 Robert sharing his steps to weave together motivation and outcomes in a solution-focused manner.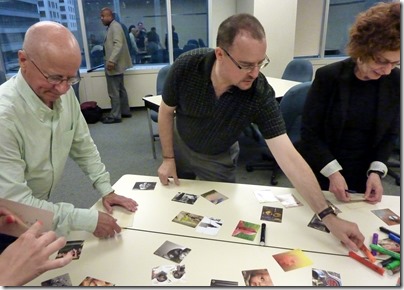 Leading the group through I2U2ME2WE to illustrate visual solution-focused methods and to share some activities that work. Alan, Mike and Judy decided which image to choose.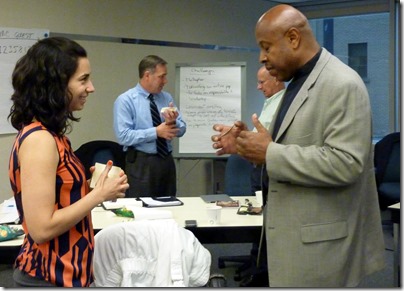 Layla and Robert sharing.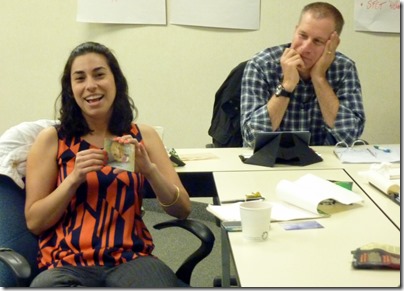 Layla framing her solution and Richard listening intently.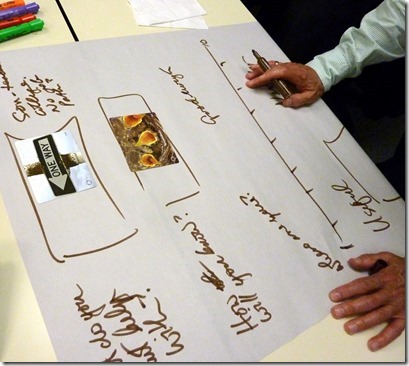 Following I2U2ME2WE. I decided to just make something up and have the group coach each other to find what works.
Right now calling it Visual-SOLVED working on a write up and better name.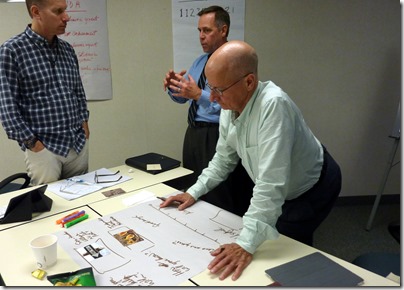 Gord is being coached through the Visual-SOVLED process by Richard and Alan is observing and taking notes.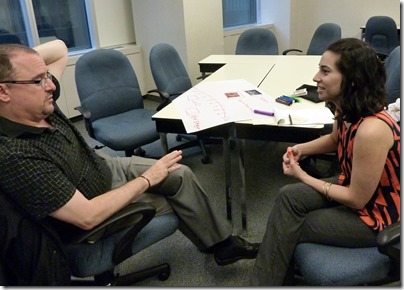 Layla being coached through the Visual-SOLVED process by Mike.
One Visual-SOLVED completed and next steps.
The use of images and Solution-Focused steps proved to be useful.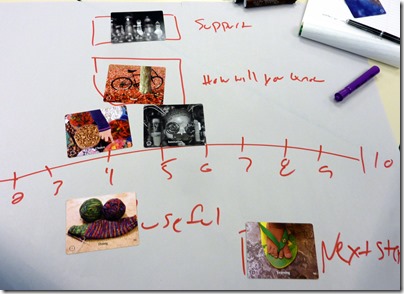 The other one completed, it looks different and that is what worked.
Had a great time, I always do, with the Solution Focused Consulting & Training North American group.
Here are some links that I shared with the group afterwards:
What do you think?
How might your team benefit from finding what works and doing more of it? Interested in learning more about the SFCT?