With the end of the year approaching, this week is great to share some of my favorites of 2013.
Here is the schedule it may change;

Meeting Zombies. How to Avoid Your Brain Being Eaten … This is my personal favorite.
Favorite Images Used in Workshops and Presentations 2013
This certainly became a daunting task.  With travel, conferences and organization development, team development, consulting and coaching work supplied me with more ideas and inspiration to work with.
While not comprehensive, they are my favorites.
Below each image is a link to some content.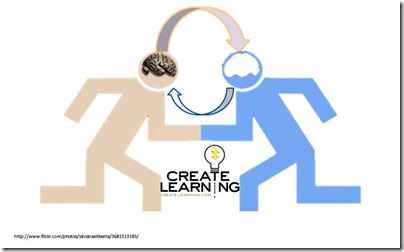 7 Principles of Leadership Development: Managers as Mentors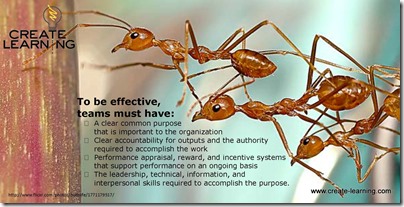 What makes high performance teams?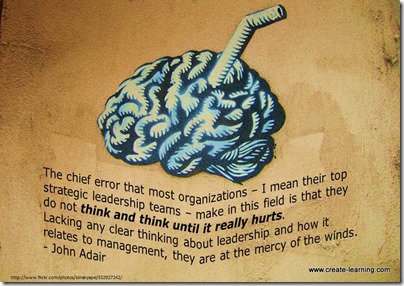 7 Principles of Leadership Development: Strategy for Leadership Development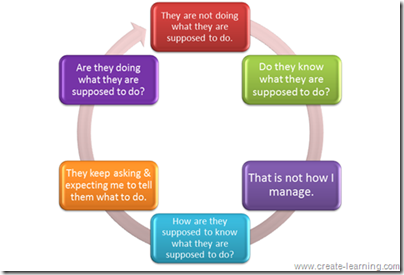 Management and Team Leadership Is Telling People What To Do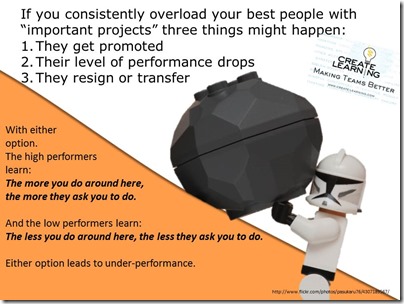 If you consistently overload your best people with "important projects" three things might happen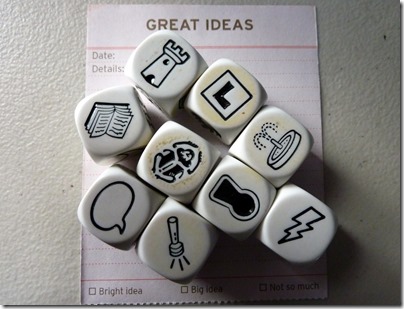 Behavior Precedes Your Story of Work, Teams and Leadership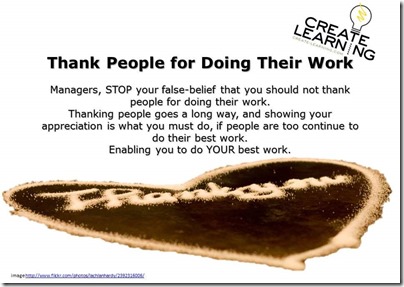 Thank People for Doing Their Work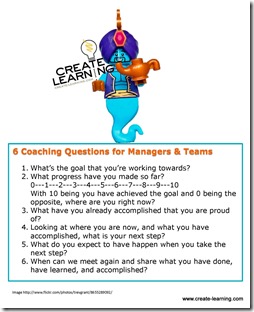 6 Powerful Coaching Questions for Teams and Managerial-Leaders. Really for anyone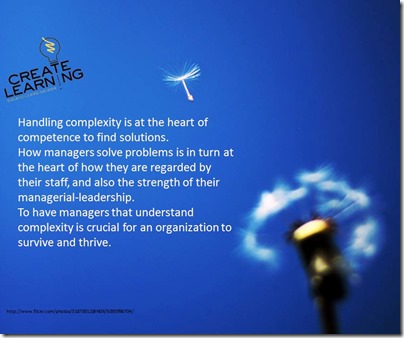 Mastering Organizational Complexity: Yes you can thrive and flourish in complex work environments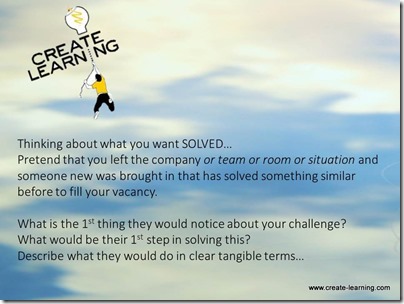 Solution Finding Stimulus. The Expert Knows Question.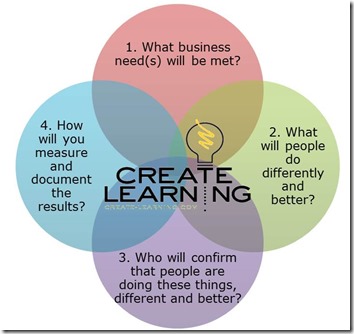 4 Questions to Determine Team Building Objectives and Measurements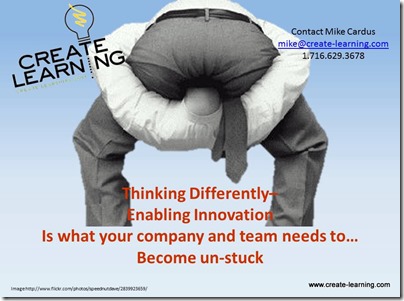 Thinking Differently. Enabling Innovation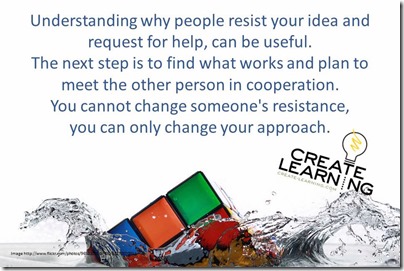 Solution Finding Stimulus. You Can Only Change Your Approach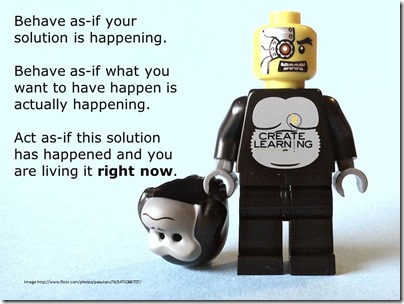 Behave as-if your solution is happening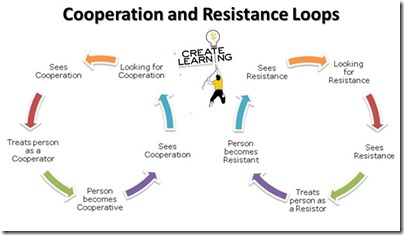 Cooperation and Outward Spiraling Success Loops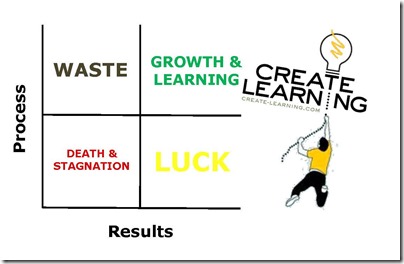 Results vs. Process. Achieving Goals While Improving the Work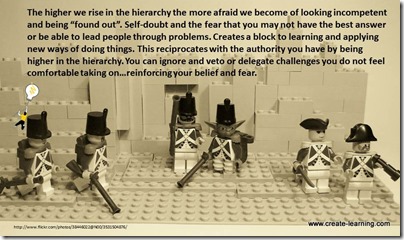 Resistance to Change. Fear of Temporary Incompetence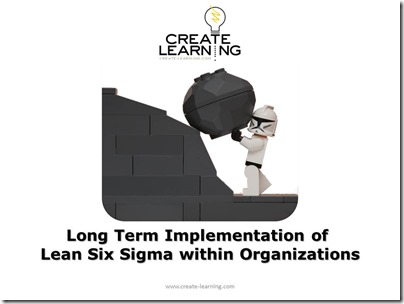 Long Term Implementation of Quality Teams Within Organizations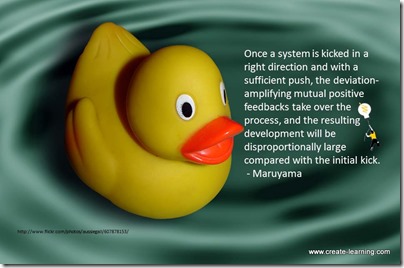 Making Work Better. Small Changes in the Right Direction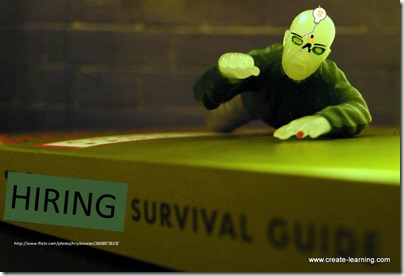 Finding the Best Talent for the Job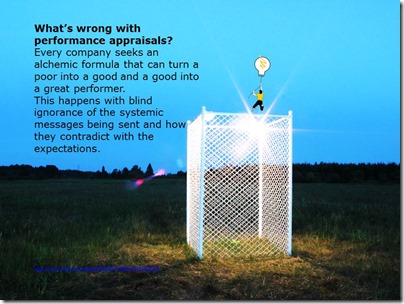 What is Wrong with Performance Appraisals?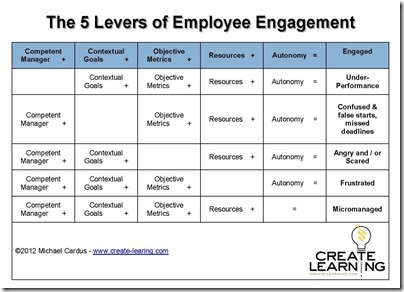 The 5 Levers of Employee Engagement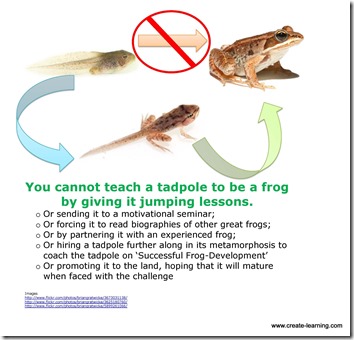 You Can Not Train People to Think Bigger or With More Complexity Than They are Currently Capable
What an amazing year! Looking forward to meeting and working with you in 2014.